Epcot's Living Seas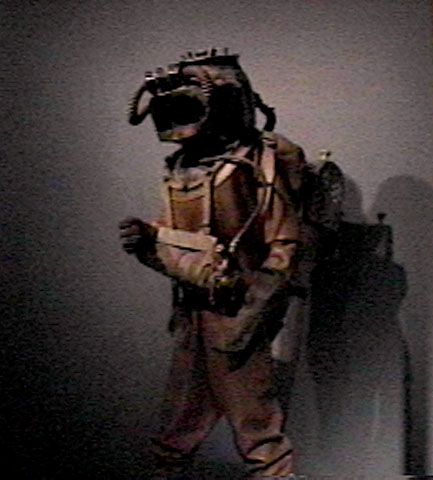 Helmet Diver
This is one of the exhibition's many full size models.
The actual diving equipment provided for the DiveQuest is modern and of good quality.

The Living Seas at Epcot, Disney World, Florida.
My Dive was done on May 5, 1996.
It is a very unique Dive and Disney experience, my Buddies and I really enjoyed the Dive and Program.
---